Instagram is testing new FAQ updates for business account holders. This will help the brands in providing rapid Q and A round within the Direct inbox when customers are willing to put up the queries.
Recommendation:
Instagram Declares Crackdown On Influencers Who Fail To Reveal Commercial Partnerships
The above screenshot shows the new option that brands have to put questions in their message window, tapping on these questions will provide rapid answers. At present only four questions are available for display in message interactions and providing solutions to the most common queries.
Today, the Messenger app offers a similar FAQ option for Facebook Page owners under the Automated Responses section in Messenger's settings. Here, Page owners or admins can set up a series of frequently asked questions and their responses to those questions, which can be presented at the beginning of conversations with their Page — just like this new Instagram feature offers.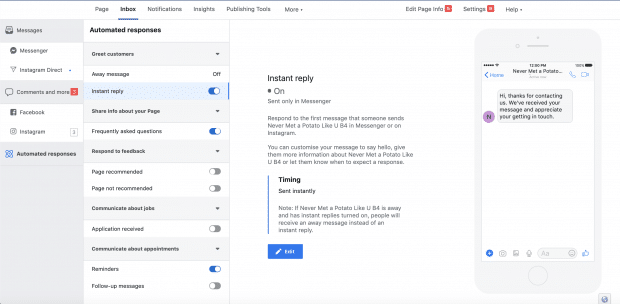 Full Roll-Out
While Facebook is busy integrating all messaging functionalities, so it same is being added to Instagram, making Instagram more into eCommerce. There is no news when this option will be fully available to the brands as it is still in early testing. However, it provides the option to connect with the Instagram audience and customers.