Google is testing Google Maps with a new feature of adding hotel attributes over the map pins. These attributes will show hotel ratings, price, reviews, category, etc.
Recommendation: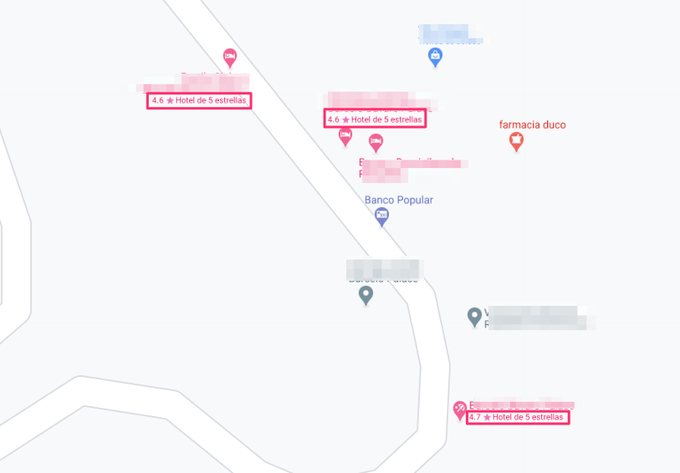 New Feature
Currently, 3 information are displayed over the maps pins, which are:
a description of the hotel
the best price available and the date
the average reviews and hotel category
This information will help users a lot in selecting the best. Earlies pricing attribute was displayed but now it has a lot more.