Snapchat has added new Halloween 3D Lenses, which has body tracking technology. It adjusts according to the movement of the screen.
Recommendation –
Snapchat Rolls Out 'Sounds' Feature To Add Song Clips Within Snaps
New Lenses Working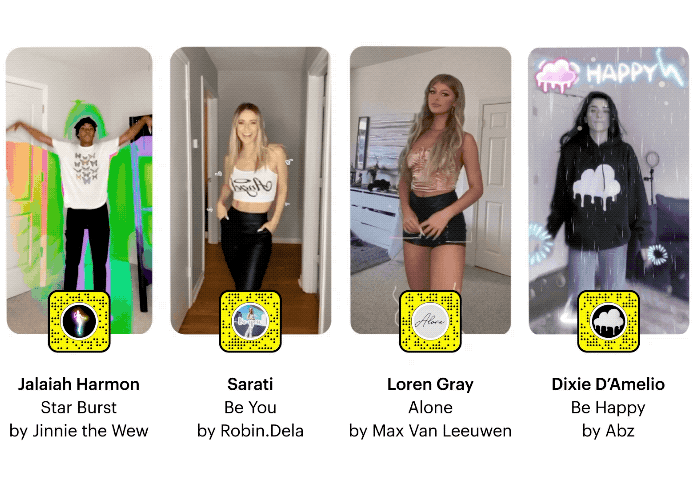 The above image shows how the lenses work with the movement of the frame, with costume and digital character playing along with the actions. This is the first-ever kind of AR tool. The lenses working with both the rear and the front camera. The Lenses can scan the 18 joints of the human body and based on scanning follow the movement of the person with the 3D models. It is similar to the full-body tracking used in the Mothership tour by Skrillex, which enabled him to project giant 3D characters onto a screen at the back of the stage.
Try their Lenses:

Star Burst by Jalaiah Harmon and Jye Trudinger
Be you by Sarati and Robin Delaporte
Alone by Loren Grey and Max van Leeuwen
Be Happy by Dixie D'Amelio and Abbas Sajad

We hope these updates will inspire you to keep innovating, iterating, and doing what you do best. Whether you're busting a move or crushing a workout, Lens Studio is always looking to help elevate your AR vision. As always, we can't wait to see what you create.