Google said that a new feature of web stories will be added to Google Discover soon. It will now be visible in Google Discover – in iOS and Android along with Google Search and other supported platforms.
Today we are bringing visual and immersive Web Stories to Discover which is part of the Google app on Android and iOS. The Stories carousel, now available in the United States, India and Brazil at the top of Discover, helps you find some of the best visual content from around the web. In the future, we intend to expand Web Stories to more countries and Google surfaces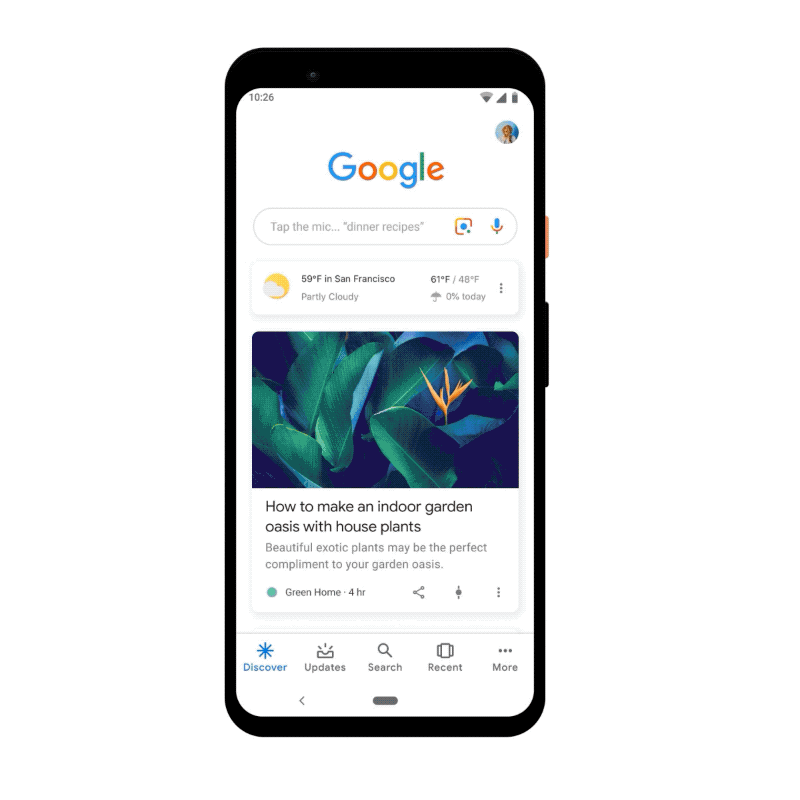 Working
Web storied can be explored by tapping on the story on the shelf and it will make you enter "an experience that's full-screen and immersive". For moving to the next tap on the story or swipe accordingly for the different story carousel.